D'Pinga Congas (PMO)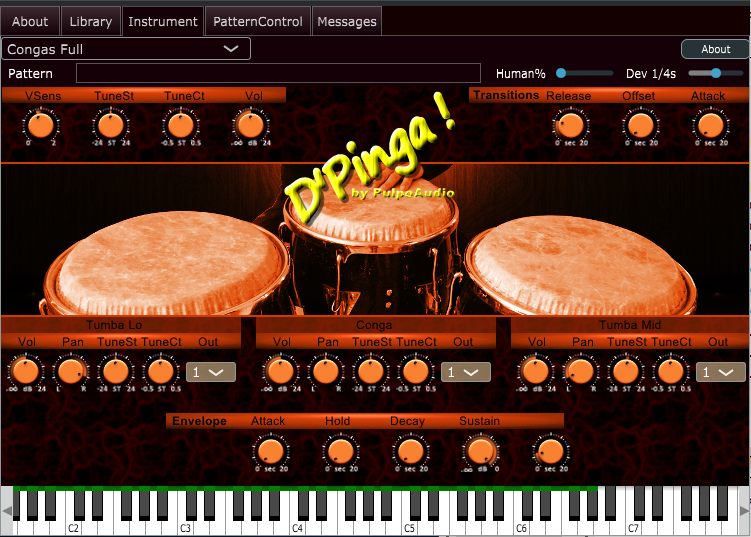 12/13 stroke types on 3 drums, 6 velocity layers, 4x round robin
Controllable settings (vol, pan, tune,….) for each drum
Basic set of patterns, extendable by user ( made for my needs and my liking. If you don't like them please create you own…)
Audio Demos
Downloads
By downloading this software you agree to the End User License Agreement (EULA). Please read it carefully.
Please refer to the Virtual Instruments Installation Guide for installation instructions.
!! It may happen (depending on your browser and its settings) that the .ptn file will be saved with the extension ".xml". For the moment there is no other solution as to rename it to ".ptn" after downloading it, sorry…
The manual (DPinga_Quickguide) is the documentaton of the former DPinga instruments and therefore not up to date. There will be no update to this document in the near future. However, the keyboard mapping tables are still valid.
Further information is given in: